Structural Color Printing: The Future of Digital Printing Technology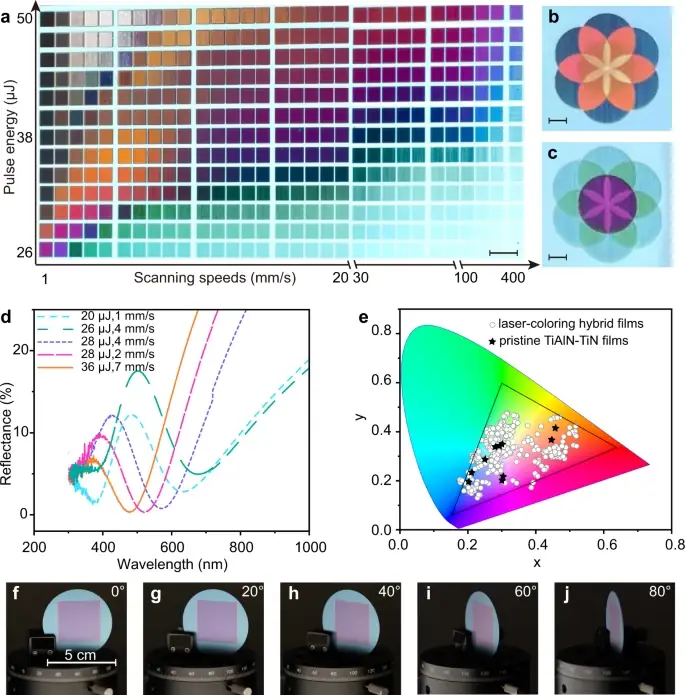 Structural color printing is a novel printing technology that creates colors by precisely controlling the geometry and size of nanostructures on a material's surface. Unlike traditional printing methods that rely on pigments or dyes, structural colors are generated by the interference of light, making them a durable and stable option for printing applications.
In recent years, the development of digital printing technology has led to a growing demand for high-quality, cost-effective, and environmentally friendly printing solutions. Structural color printing offers one such solution as it does not use pigments or dyes, which can be harmful to the environment and can fade over time.
However, producing structural colors that meet the requirements of practical applications has been a challenge. Conventional nanofabrication techniques, such as lithography or electron beam evaporation, are slow and expensive, and may not be suitable for large-scale and flexible manufacturing. Additionally, the colors produced by these methods are often angle-dependent and have a limited color gamut.
To overcome these challenges, researchers have developed a new solution for ultrafast laser-produced structural colors on ultrathin hybrid films. These hybrid films consist of an absorbent dielectric layer made of TiAlN and a metallic TiN layer. When these films are subjected to laser irradiation, the absorption properties of the topmost TiAlN layer are altered through a process called photothermal-induced oxidation. This results in double-resonance absorption and angle-robust structural colors with a large color gamut of around 90% sRGB.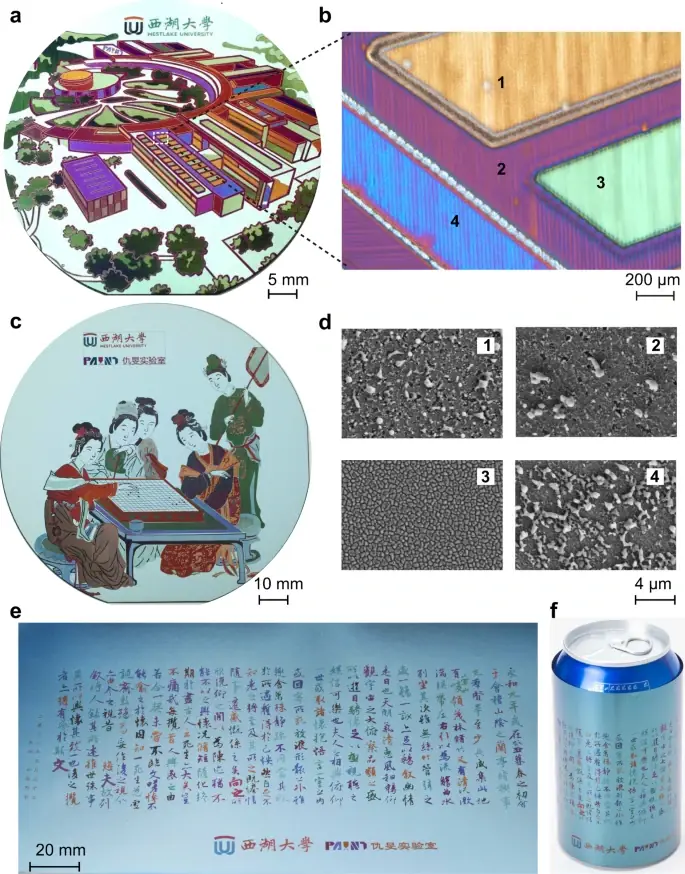 The laser-printing process has a high printing speed of 10 cm2/s and a resolution of over 10,000 dpi. The laser-printed colors are also durable and stable, as evidenced by fastness tests such as salt spray, double-85, light bleaching, and adhesion tests. These tests are performed to assess the stability of the printed colors under different conditions, such as exposure to moisture, light, and abrasion.
This technology offers an all-in-one solution for high-quality, cost-effective, and environmentally friendly printing. The high printing speed and resolution, large color gamut, and durability make this technology a promising solution for industrial applications. Structural color printing is a major advancement in the field of digital printing and has the potential to revolutionize the printing industry and open up new possibilities for printing applications. This technology is particularly appealing for those who are looking for a more sustainable and long-lasting printing solution.