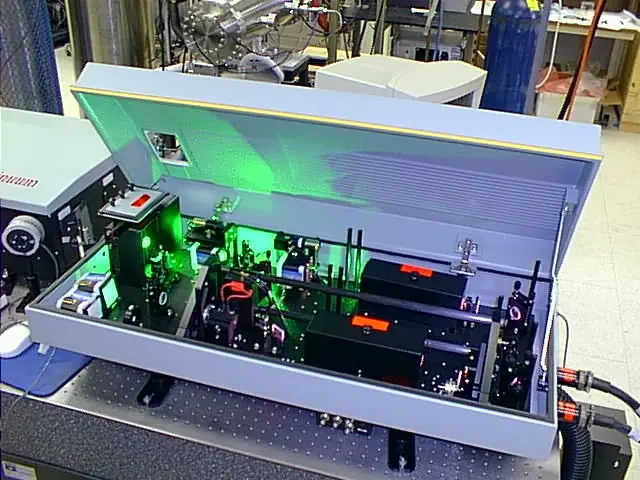 An Nd:YAG laser, or neodymium-doped yttrium aluminum garnet laser, is a type of solid-state laser that uses a crystal as the active medium. It is named after the elements neodymium, yttrium, aluminum, and garnet, which make up the crystal.
The Nd:YAG laser operates in the near-infrared range of the electromagnetic spectrum, with a wavelength of 1,064 nanometers. It is a continuous wave laser, meaning it produces a continuous beam of light rather than a pulsed beam.
The crystal used in an Nd:YAG laser is doped with neodymium ions, which are capable of absorbing light and releasing energy in the form of laser radiation. When a beam of light is shone onto the crystal, the neodymium ions absorb the energy and become excited. As they return to their ground state, they release the excess energy in the form of a laser beam.
The Nd:YAG laser is highly efficient and has a high output power, making it useful for a wide range of applications. It is commonly used in industrial cutting and welding, laser printing, laser marking, and laser surgery. In laser surgery, the Nd:YAG laser is used to vaporize tissue and seal blood vessels, making it an effective tool in ophthalmic surgery and dermatology.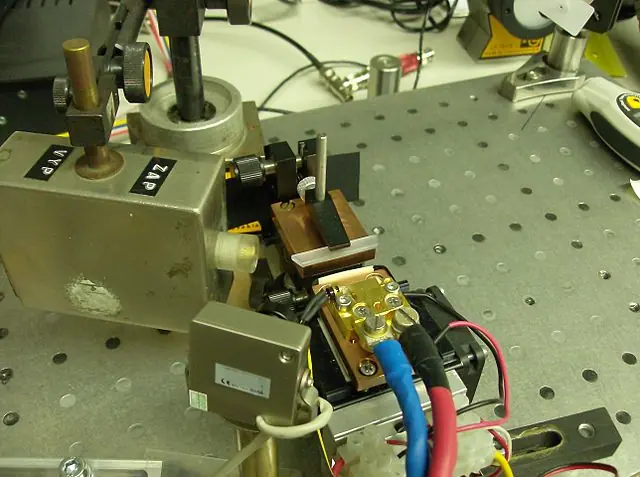 One of the main advantages of the Nd:YAG laser is its ability to produce a beam that can be focused to a very small spot size, allowing for precise targeting of tissues. It also has a longer wavelength than many other lasers, which allows it to penetrate deeper into tissues without causing as much damage to the surrounding area.
Despite its many benefits, the Nd:YAG laser does have some limitations. It is not as effective at vaporizing certain materials, such as metal or plastic, and it may require additional optics to shape the beam for certain applications.
Overall, the Nd:YAG laser is a powerful and versatile tool that is widely used in a variety of industries and medical procedures. Its ability to produce a focused, high-energy beam makes it an invaluable tool for a range of applications, including industrial processing, printing, marking, and surgery.