Diode Pumped Fiber Lasers in Biomedical Imaging, Telecommunications, and Beyond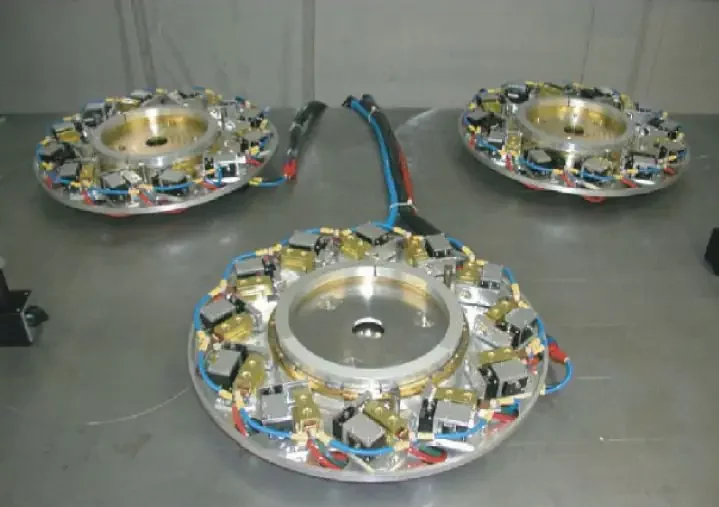 Lasers have revolutionized the way we live and work, powering a wide range of technologies from telecommunications to materials processing. One of the most exciting laser technologies to emerge in recent years is the diode pumped fiber laser, a high-efficiency laser that has a broad range of applications in industry, medicine, and science. In this article, we will explore the technology behind diode pumped fiber lasers, their various applications, recent advances, challenges, and future directions.
Diode Pumped Fiber Lasers: How They Work
A diode pumped fiber laser uses semiconductor diodes to pump energy into a fiber optic cable, which then amplifies the light through a process of stimulated emission. Unlike traditional solid-state lasers, which use flash lamps or other types of pumps, diode pumped fiber lasers use semiconductor diodes, which are highly efficient and can be made very compact. The fiber optic cable used in the laser cavity has a high surface area to volume ratio, which enables efficient cooling and allows for very high power densities.
Applications of Diode Pumped Fiber Lasers
The unique properties of diode pumped fiber lasers have led to their widespread adoption in a variety of industries. For example, in materials processing, they are used for cutting, welding, and drilling of metals and other materials with high precision and speed. In biomedical imaging, they are used to generate high-resolution images of living tissues without damaging them. In telecommunications, they are used to transmit information over long distances with high fidelity and reliability.
Recent Advances in Diode Pumped Fiber Laser Technology
Research in diode pumped fiber laser technology has led to many recent breakthroughs. For example, researchers have developed new laser designs that enable the production of lasers with higher power and greater stability. They have also improved the performance of diode pumps, enabling the lasers to operate more efficiently and at higher power levels. Advances in fiber optics technology have also enabled the development of new types of fibers that can operate at different wavelengths, which opens up new possibilities for applications.
Challenges and Future Directions
Despite their many benefits, there are still challenges that must be addressed. For example, the high power densities in the laser cavity can cause thermal effects, which can degrade the performance of the laser. Researchers are working on ways to mitigate these effects, such as by developing new cooling systems and thermal management techniques. There are also nonlinear effects that can occur in the fiber optic cable, which can lead to unwanted signal distortion. Future research will focus on developing new fibers that can overcome these limitations, as well as exploring new applications for diode pumped fiber lasers.
Conclusion
Diode pumped fiber lasers are a powerful and versatile technology that has revolutionized many industries. Their unique properties, such as high efficiency and compact size, make them ideal for a broad range of applications. Recent research has led to many breakthroughs in diode pumped fiber laser technology, and future research will continue to explore new possibilities for this exciting technology. As we look to the future, it is clear that they will play an increasingly important role in powering the technologies that drive our society forward.