Best Cat Laser Toy In 2023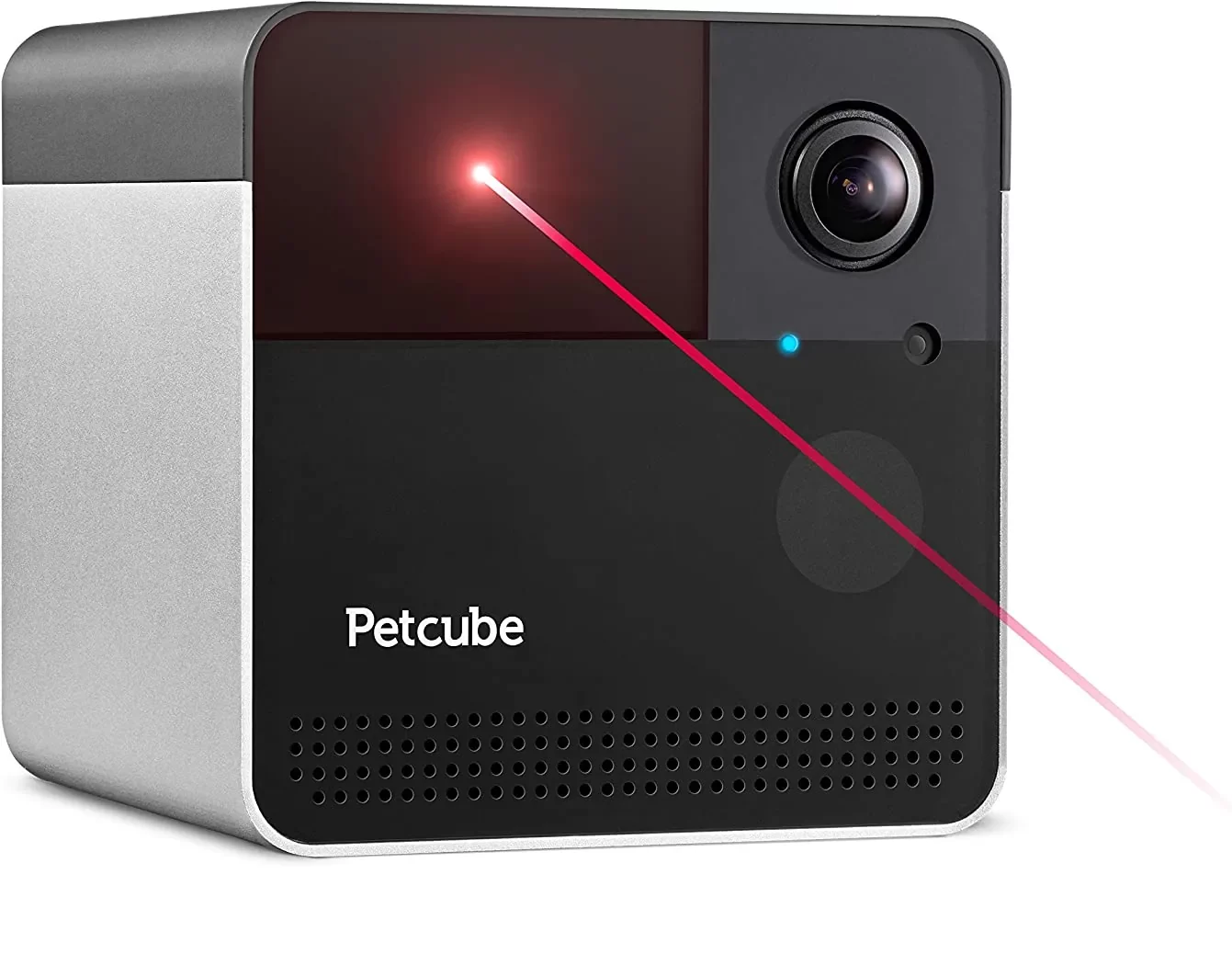 Cats are known for their playful and curious nature, and nothing brings out their natural instincts quite like a laser toy. Lasers can be a great way to engage your cat in physical activity and mental stimulation, and they have been a popular choice for cat owners for years. However, not all laser toys are created equal, and it's important to find the best (and safest!) one for your furry friend. With so many options available on the market, it can be difficult to decide which one to pick. That's why we've put together this article to help you find the best cat laser toy for your needs.
Criteria for selecting the best cat laser toys
When it comes to selecting the best cat laser toys in 2023, there are several important factors that cat owners should consider before making a purchase. These factors include safety, durability, versatility, price, and customer reviews and ratings.
Safety: Safety is the most important factor to consider when selecting a cat laser toy. The laser should not be harmful to the cat's eyes, and the toy should not have any small parts that the cat could swallow or choke on.

Versatility: Some cat laser toys are versatile and combine different options or patterns to play with. The toy should be able to project the laser in different directions and offer different play modes.

Price: The price of a cat laser toy is another factor to consider. While price should not be the only factor, it is important to find a toy that is affordable and offers good value for money.

Customer reviews and ratings: Finally, it is important to read customer reviews and ratings before making a purchase. Reviews can provide valuable insight into the toy's effectiveness, durability, and safety. It is important to look for a toy with high ratings and positive reviews from other cat owners.
Categories of Cat Laser Toys
As the popularity of laser toys for cats continues to grow, manufacturers have responded by creating an extensive selection of cat laser toys to meet the diverse needs and preferences of both feline friends and their owners. This surge in variety has led to the emergence of distinct categories within the cat laser toy market. The following are some of the most prevalent types of cat laser toys currently available
Handheld Laser Pointers
Handheld laser pointers are the most basic and easy-to-use variety of cat laser toys. These compact devices are designed to produce a bright, concentrated beam of light that is highly visible and engaging for your feline friend. To create a captivating and interactive play experience, simply direct the laser beam onto various surfaces such as floors, walls, or furniture, generating a dynamic and unpredictable target for your cat to pursue.
These handheld laser pointers are not only affordable but also portable, making them a convenient option for cat owners. They provide an excellent way to engage your cat's natural hunting instincts and offer a stimulating workout, promoting both physical activity and mental stimulation. By moving the laser pointer in random patterns and varying the speed, you can encourage your cat to jump, pounce, and run, thereby keeping them entertained and helping to prevent boredom.
Laser Pointer with 7 Adjustable Patterns
Low Cost Choice
$7.99
Pros:
Multi-mode functionality: This product has three different modes that can be used while playing with pets
USB charging: It is convenient to use this product as it can be charged using various USB devices
Affordable: Lower cost than many of the other options
Cons:
Inexpensive construction may be less durable in the long term than a more premium laser pointer
Automatic Laser Toys
Automatic laser toys provide an interactive and engaging playtime experience for your cat by automatically directing a laser beam in various patterns, eliminating the need for manual control. These innovative toys rely on randomization to create dynamic and unpredictable movements that keep your feline friend captivated and entertained.
To ensure a stimulating and enjoyable play session, automatic laser toys are equipped with multiple pattern settings and adjustable speeds. This versatility allows you to tailor the toy to your cat's preferences and energy levels, making it suitable for felines of all ages and abilities.
Furthermore, some advanced models offer customizable scheduling features that enable you to program the toy to activate and deactivate at specific times. This not only provides your cat with regular exercise and mental stimulation when you're not around, but also helps maintain a consistent routine for your pet.
PetSafe Bolt Laser Cat Toy
Best Affordable Automatic Cat Laser
$21.95
Pros:
Experience: PetSafe has been an industry-leading U.S. manufacturer of pet products since 1991, which means they have years of experience in producing quality pet toys and products.
Automatic play: The Bolt automatically turns the laser off after 15 minutes, which helps prevent over-stimulation in cats and keeps the game exciting.
Entertaining to cats: The Bolt's random laser movement appeals to the natural hunting instincts of cats, making it a fun toy for them to play with.
Product support: PetSafe brand's U.S.-based Customer Care experts are available to provide assistance if needed.
Cons:
Battery requirement: The Bolt requires 4 AA batteries, which are sold separately, and for best performance, only alkaline batteries should be used.
Limited control: Although the Bolt has a mirror adjust button, it may be difficult to control the laser's movement precisely, making it less customizable than other laser toys.
SereneLife Automatic Cat Cube Toy
Versatile Laser Settings
$44.99
Pros:
Automatic operation allows for hands-free playtime for your cat
Adjustable circling speed allows for customization based on your cat's preferences
Unpredictable path keeps your cat engaged and stimulated
Off timer setting saves battery life and ensures safety
Portable size makes it easy to take with you on trips or to different rooms
Cons:
Battery-operated design means that you will need to replace batteries periodically
The higher cost may not be worth the added features to all customers
Interactive Cat Laser Pointer Apps
Interactive pet cameras provide an innovative solution for pet owners who want to engage and entertain their pets even when they are not at home. These cameras incorporate a unique blend of features found in both handheld and automatic laser toys, allowing users to control the laser beam remotely via a user-friendly smartphone app.
In addition to remote control capabilities, interactive pet cameras offer a variety of customizable settings to keep your cat intrigued and entertained. Users can select from an array of adjustable patterns and laser movements, ensuring that playtime never becomes monotonous. Furthermore, these devices are equipped with a range of sound effects that can mimic the noises of prey, stimulating your cat's natural hunting instincts and providing a more immersive play experience.
Some advanced interactive pet cameras also offer two-way communication, enabling pet owners to not only watch their pets in real-time but also communicate with them, strengthening the bond between the owner and their furry friend. Moreover, these cameras often come with motion detection and built-in treat dispensers, providing positive reinforcement and rewards to your pet during playtime.
Petcube Play 2 Wi-Fi Pet Camera with Laser Toy & Alexa
Best Cat Laser Pointer App
$199.00
Pros:
Built-in pet safe laser toy can be controlled from a phone, providing a fun and interactive experience for pets and owners
Provides 24/7 monitoring of pets through high-quality video, sound, and motion alerts
Quick and easy 2-minute setup with support for both 2.4Ghz and 5Ghz Wi-Fi connections
2-way audio allows users to hear and speak to their pets while away with improved sound quality
Built-in Alexa assistant allows for music playback, answering questions, controlling smart home devices, ordering pet treats, and more
Cons:
Some users may not want an Alexa assistant built into their pet monitoring device
More expensive than some of the more basic options out there, but makes up for it in features
Laser Cat Teaser Wands
Laser cat teaser wands ingeniously merge the classic laser pointer with a wand or an additional plaything, creating a versatile and interactive toy for your feline friend. These innovative toys empower you to manipulate the direction and movement of the laser beam, while simultaneously engaging your cat in a stimulating and enjoyable play session.
The wand component of the toy provides an opportunity for you to physically participate in your cat's playtime, allowing for a stronger bond between you and your pet. The wand may feature various attachments, such as feathers or small plush toys, to further entice your cat and keep their attention.
BEBOBLY 3-in-1 Retractable Cat Wand
Best Value
$15.02
Pros:
Provides multiple play options for cats, including a fishing rod with feathers or ring ribbon, fix installation, and laser pointer for chasing
The dolphin pattern laser is engaging and provides a unique twist on standard laser toy.
Telescoping wand allows for adjustable length and easy storage
Made from durable materials, including ABS plastic and fiberglass, for extended use
Genuine feathers may be more appealing to cats than synthetic options
Cons:
While the genuine feathers may be more appealing to some cats, they may also be more difficult to clean and maintain than synthetic options
Requires batteries for the laser pointer, which may need to be replaced periodically
Robot Cat Toys With Lasers
Laser cat robots are innovative and engaging robotic toys that integrate a laser beam as a central element of their interactive play functions. These captivating playthings are designed to move autonomously, providing endless amusement as they navigate their surroundings. The incorporation of advanced technologies such as sensors and voice commands enhances their interactivity, making them an ideal choice for pet owners and tech enthusiasts alike.
These laser cat robots come equipped with cutting-edge features, including motion detection sensors that allow them to react to their environment and avoid obstacles, ensuring safe and hassle-free playtime. In addition to this, some models are also equipped with voice recognition technology, enabling users to control the robot's movements and actions through simple vocal commands.
Bumfey 4-in-1 Automatic Cat Mice Toy
Highly Interactive
$27.99
Pros:
The adjustable speed and angle range of the red pointer and cat wand allows for customization to your cat's play preferences
The low voltage reminder and protection feature helps ensure the toy stays in good condition by reminding you to charge it and protecting against overuse
The interactive nature of the toy can help burn off your cat's energy and stimulate its hunting instinct
The included accessories, such as the yellow EVA balls and replacement parts, provide good value for the price
Cons:
Noise: The product may make noise, which could be a distraction or annoying to some owners.
Risk of Over-stimulation: The toy has multiple modes that run simultaneously, which may overstimulate some cats and cause them stress or anxiety. Owners should monitor their cats' reactions to the toy closely.
UPSKY 4-in-1 Interactive Electronic Cat Toy
Multifunctional
$39.99
Pros:
The 4 in 1 design provides a variety of play options for cats, including a mouse shape, feather, bird sound, and moving red pointer.
The built-in smart sensor allows the toy to sense obstacles and adjust its movement to avoid collisions.
The toy offers 3 different chase speeds and 2 different modes, allowing for customizable play experiences.
The USB rechargeable battery and long run time make this toy convenient and cost-effective in the long run.
Cons:
Not recommended for high-pile carpets, which may limit the potential play areas.
The toy may make noise, which could be a distraction to some cats or their owners.
Wearable Laser Cat Toys
Wearable laser toys are small, wearable devices that attach to your cat's collar or harness. These toys emit a laser beam that moves around randomly, encouraging your cat to play and chase the light.
Cheerble KitiDOT Interactive Laser Cat Collar
Best Wearable Laser Cat Collar
$26.99
Pros:
The wearable design of the Cheerble KiTiDOT laser toy makes it less likely to get lost or damaged.
The adjustable angle of the laser beam allows for customization and variation in play.
The 3 beam modes (normal, constant, flickering) provide different experiences for cats.
The automatic turn-off timer after 30 minutes of play prevents cats from getting tired or losing interest easily.
The USB rechargeable feature makes it easy to charge and use.
Made with harmless TPU material that is comfortable for cats to wear.
Good after-sales service with a promise to replace any defective products.
Cons:
Some cats may not be interested in laser toys or may become frustrated by not being able to catch the beam.
The collar design may not be suitable for all cats, particularly those who do not enjoy wearing collars.
Remote Controlled Laser Cameras
Laser cat cameras are devices that allow you to monitor and interact with your cat remotely. These cameras often include a laser beam as part of the play experience, allowing you to control the movement of the light and engage your cat in play from a distance.
VSTARCAM Pet Camera, Cat Camera with Laser
Best Wearable Laser Cat Collar
$57.98
Pros:
Remote control app allows for interactive playtime with pets even when the owner is not at home
1080P HD provides clear images and video, allowing owners to check on their pets from anywhere
Night vision up to 10m in pitch dark allows for monitoring at any time
Cons:
Only supports 2.4Ghz WiFi, not 5Ghz, which may limit compatibility with some networks
Requires a paid subscription to use cloud features
Laser can only point in the direction the camera is facing
Laser Cat Toy Safety Considerations
When selecting a cat laser toy, safety should always be a top priority. Here are some important safety considerations to keep in mind:
Avoid toys with lasers that are too powerful: Laser beams that are too strong can cause damage to your cat's eyes. When shopping for a laser toy, check the product information to ensure that the laser is not too powerful.
Check the labeling: Look for a warning label on the packaging of the laser toy that indicates it is safe for use with cats. Toys that are not specifically designed for cats may have lasers that are too strong or emit light in ways that can be harmful to your feline friend.
Be wary of cheap online lasers which are often labeled inaccurately and may be more powerful than specified. Avoid green 532nm lasers whenever possible as they are usually not suitable for pets. Red lasers are most likely to be safe for pets.
Use the toy responsibly: Never shine the laser in your cat's eyes or allow them to stare directly into the beam. This can cause eye damage and lead to blindness.
Don't leave the toy out: Cats can become obsessed with laser toys, and may even try to chase the laser beam when it's not in use. To prevent this, keep the toy out of reach when you're not playing with it.
Monitor your cat's behavior: If your cat seems overly fixated on the laser toy, or becomes agitated or stressed when playing with it, it's best to stop using the toy altogether. Some cats may become anxious or frustrated when they are unable to catch the laser beam, and this can lead to behavioral problems.
By keeping these safety considerations in mind, you can help ensure that your cat stays safe while enjoying their laser toy.
Disclosure: As an Amazon Associate we earn from qualifying purchases.