Can Laser Pointers Hurt Your Eyes or Cause Vision Damage?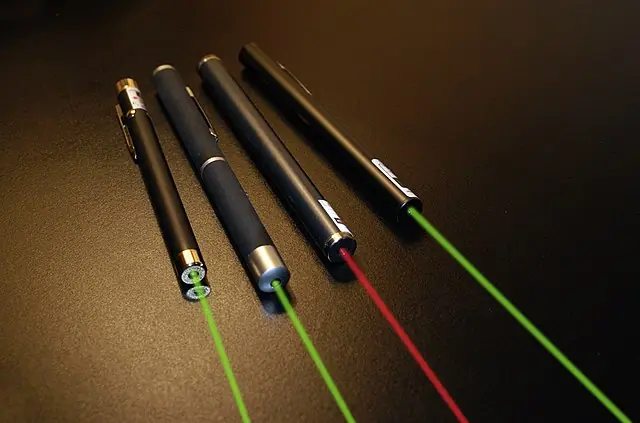 Laser pointers have become increasingly popular in recent years, with many people using them for presentations, pointing out stars in the night sky, or simply as a fun toy, but Can laser pointers hurt your eyes? While they can be a useful tool, there are concerns that laser pointers can harm eyes and cause vision damage. In this article, we will explore the potential dangers of laser pointers and discuss how to use them safely.
The potential dangers of laser pointers to eyesight are well documented. Direct exposure to a laser beam can cause temporary or permanent vision damage, depending on the power of the laser and the duration of the exposure. Even low-powered lasers can cause damage if they are shone directly into the eyes, especially if the person is looking directly at the source of the beam.
To protect yourself and others from laser pointer injuries, it's important to follow a few simple guidelines. First, never point a laser pointer at someone's eyes, even as a joke. Second, be aware of the power of the laser you are using and avoid high-powered lasers. Third, use laser pointers only in appropriate settings, such as in a lecture hall or outside at night.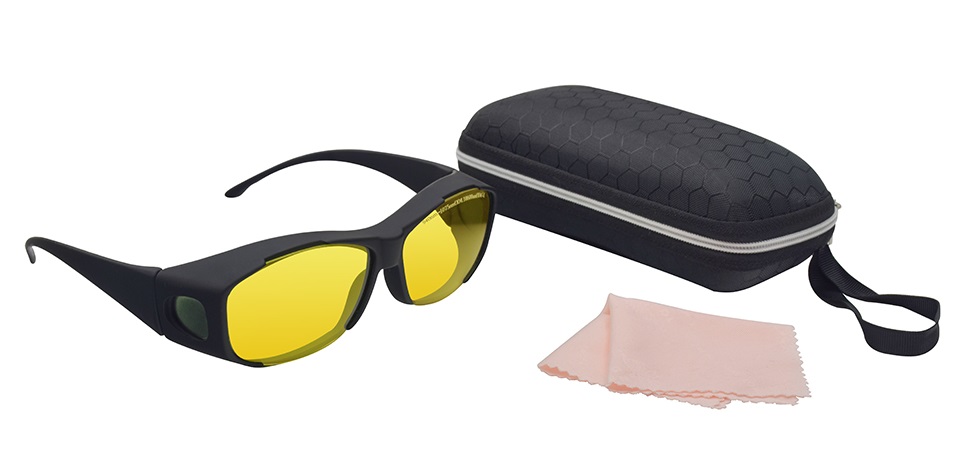 There is also a risk associated with laser pointers that are more powerful than advertised. In some cases, these laser pointers may emit infrared radiation that is not visible to the human eye. This can be particularly dangerous because the infrared radiation can cause damage to the retina without the person even realizing they are being exposed to it.
Many laser pointer manufacturers have been found to mislabel their products, claiming that they are lower-powered than they actually are. This can be particularly dangerous because people may assume that a laser pointer is safe to use, when in fact it could cause serious vision damage.
One specific example of this risk is with 532nm green laser pointers. These laser pointers are commonly used for star pointing and are often advertised as having a power output of less than 5mW. However, in many cases, these laser pointers may actually emit significantly more power, up to 50mW or more. This means that they can emit dangerous levels of infrared radiation that can cause vision damage.
To avoid this risk, it's important to only purchase laser pointers from reputable sellers and to ensure that the laser is labeled with its true power output. It's also important to avoid pointing lasers at people or animals, even if you believe the laser is low-powered. By taking these precautions, you can reduce the risk of exposure to harmful infrared radiation and protect your eyesight.
In 2018 a nine-year-old boy named Archie Mapson was left virtually blind in both eyes after looking at a laser pen for just seconds. His mother, Emma Carson, had warned him repeatedly not to look directly at the laser, but Archie peeked while playing with his cat. Eye scans later revealed that the green laser in the pen had caused instant damage like a 'bullet had gone through his eye', leaving him visually impaired with macular scarring and retinal damage in both eyes. The injuries may be irreversible, and Archie can no longer read, see faces, play sports, or cross the road unaccompanied due to the large black spots that cover most of his vision.
If you are a parent or caregiver, it's important to educate children about the dangers of laser pointers and restrict their use. Children should not be allowed to use laser pointers unsupervised or pointed at people or animals. It is vital to ensure that laser pointers are purchased from certified manufacturers that adhere to safety limits.
In conclusion, laser pointers are popular devices that have become widely available to consumers. However, they can cause serious harm to eyesight if not used safely. It's important to understand the potential dangers associated with laser pointers and take steps to protect yourself and others from injury. By following the simple guidelines mentioned in this article, you can use laser pointers safely and avoid potential vision damage.
For those using lasers above 5mW, it's recommended to wear safety glasses to protect against accidental exposure to the laser beam. Safety glasses can also provide additional protection against reflected or scattered laser light. By taking these precautions, you can safely enjoy the benefits of laser pointers without risking harm to your eyesight.